Maya tutoriál: Pohár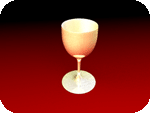 Tato mini lekce je vlastne přípravná lekce pro skleněný shader, který si ukážeme v další lekci, takže nezoufejte. Na vytvoření takového poháru nepotřebujete nic moc složitého. Začneme s profilovou křivkou a použijeme Revolve nástroj.

Maya tutoriál: Pohár
KROK 1:
V hlavním menu zvolte Create>EP Curve Tool. Nakreslete křivku tak jak ji vidíte na následujícím obrázku.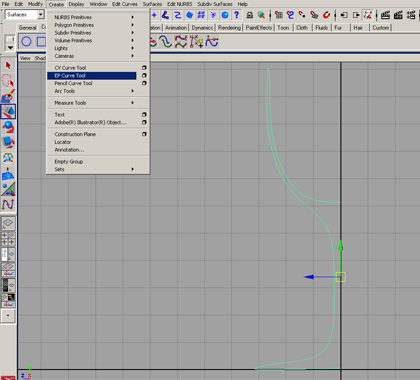 KROK 2:
Zvolte nakreslenou křivku aby byla aktivni a v Surface menu vyberte Edit Curves>Rebuild Curve>option box. Nechte všechno tak jak je, jen vložte hodnotu 15 do řádku "Number of Spans". Stiskněte tlačítko Rebuild. To křivku trošku změni. Upravte nyní křivku do podoby jako je na následujícím obrazku pomocí posuvu editačních bodů.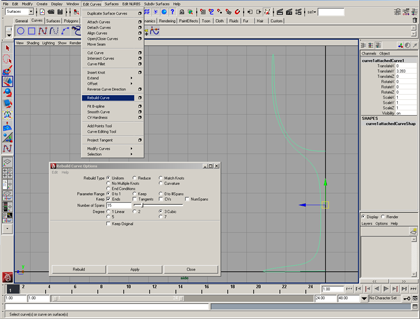 STEP 3:
Zvolte křivku a v menu vyberte Surfaces>Revolve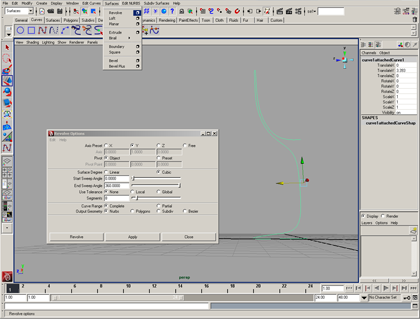 S tímto revolve nástrojem si mužete užít spoustu legrace. Pokud chcete mužete si stejnou technikou vymodelovat i další nádobí jako třeba talíře.