Create, Animate, Integrate – Join us in Warsaw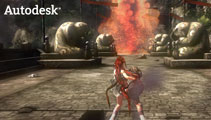 Autodesk hosts An Afternoon With Sony Computer Entertainment Europe's Cambridge Studio
Environment team lead Tom Jones will give an exclusive insight into the making of Heavenly Sword at events taking place during 7-18 July in Moscow, London, Stockholm, Frankfurt and Warsaw. Join us in Warsaw on Friday and meet SPAFi lecturer Daniel Nezmar who will speak about facial animation.
Spend the afternoon with us and see how the latest releases of Autodesk 3D solutions can help your entire team create, animate and integrate its work into the game engine like never before.
At this information-packed event, you will learn how to:
Create and animate assets in Autodesk 3ds Max®, Autodesk Maya®, Autodesk MotionBuilder™, and Autodesk Mudbox™
Use Autodesk HumanIK® technology to seamlessly integrate your creative assets into the runtime game engine and solve complex character problems
Utilise the platform-independent Autodesk FBX® file format to integrate content written in a wide variety of formats
Optimise your creative pipeline to save time and moneyMasterClasses an exclusive benefit for Subscription Customers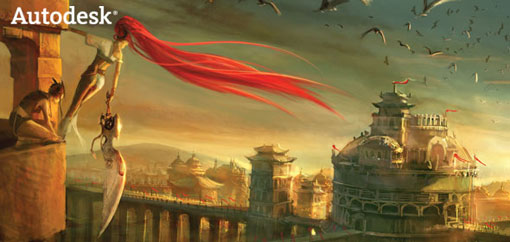 Please join us in the morning for either a 3ds Max MasterClass run by Grayson Chalmers from Sony Online Entertainment or a Maya MasterClass.
These classes are for Subscription customers only in London, Paris, Stockholm and Frankfurt. In Moscow and Warsaw these will be open to all registered users including those without subscription.
Following this afternoon seminar, we are hosting a happy hour where you can have a drink with your peers, Autodesk industry experts and partners.