DAZ Productions Offers Hexagon 3D Modeler for Two Dollars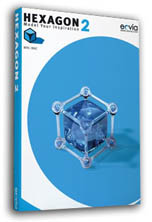 The application, which originally retailed for $269.00, was part of the DAZ acquisition of Eovia Corporation in April of this year.
DAZ Productions is best known as a provider of 3D models to subscribers of its content collection. However, it also develops apps that make use of its models, including the free DAZ|Studio 3D digital art creation tool, the Mimic lip-synching program and Bryce, a 3D environment and animation package acquired from Corel in 2004. Hexagon was included with the Eovia acquisition along with Carrara, which provides 3D modeling, animation and rendering capabilities.
Hexagon 2 for Mac and Windows is typically employed for modeling, refining, UV mapping, texturing and previewing 3D creations. Once created, models can be rendered in Carrara 5, as well as many other 3D rendering applications. This brings to mind a classic business model, attributed to Gillette: give away razors and then sell the customers razor blades. Think of Hexagon and DAZ's other applications as the razors, and its content as the blades.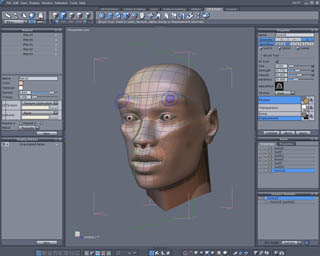 Thus, while Hexagon 2 can be downloaded for a mere $1.99, this is only available to DAZ Platinum Club members, and the special pricing expires at the end of May. Membership costs $29.95 (and $7.95 each additional month) but can be canceled at any time, so Hexagon may still currently be acquired for a fraction of its normal price, even if access to the membership-based model library isn't of continuing interest.
Hexagon 2 is available for purchase on the DAZ Productions site , while detailed product information is available on the Eovia site .