Flexible motion capturing – REALVIZ Movimento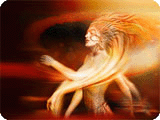 Motion capture is a technique of recording movements' data. There are several usual methods to capture the motions based on the tracking highlighted marks on a moving object or person. Optical or magnetic sensors track the marks from different overlapped positions to triangulate their relative locations in a space to get the 3D image of their motion. REALVIZ comes with cost-effective video capturing.
Classical capturing technologies are usually very complex and have their specific limitations. Optical systems use several custom-designed cameras and retro-reflective markers, and they must be used in dedicated studios. Magnetic systems use sensors placed in a magnetic environment, and its necessary to get a specific, iron-free, location to use it.
REALVIZ Movimento expands the boundaries of the traditional motion capture studio by offering the ability to take the motion capture process beyond the studio to where the action is. Movimento is a video-based motion capture system and can be used with a wide range of video cameras for full body, facial or on-set motion capture. It is an affordable solution for professional motion capture.
You can really use almost any camera. The camera lens should follow the geometric model used in Movimento closely enough (pinhole model with pin-cushion distortion). In particular, most of HD, DV, but also industrial cameras can be used. High frame rates (100 fps or higher) cameras are recommended to capture the fast moving objects.

REALVIZ Movimento is powered by "SMART." 'Scalable Matching Architecture for Tracking' is a powerful automatic tracking kernel, based on new generation algorithms, which brings radical performance increase to the REALVIZ tracking products. This new technology, which debuted in 2005, provides 2D tracking up to 6 to 10 times faster than previous engines, whilst simultaneously making optimum use of available processing power.
'SMART' tracking technology has been used to create stunning visual effects in many recent major movies, including: 'Superman Returns', 'V for Vendetta', 'Harry Potter and the Goblet of Fire', 'Lord of War', 'Charlie and the Chocolate Factory', 'Sin City', 'Kung Fu Hustle', 'The Day After Tomorrow', 'Sky Captain and the World of Tomorrow', 'Harry Potter and the Prisoner of Azkaban' and 'Alien vs. Predator'.
Watch the pipeline of motion capturing with REALVIZ Movimento
REALVIZ Movimento offers the unique capability to capture the motion of any non-rigid object (human body, human face, animal…) in post-production, from synchronized image sequences with a total flexibility:
• From 2 cameras to as many as needed.
• Cameras can fixed or moving.
• Cameras can be of different frame rate and different definitions.
• No need for a motion capture studio.
Watch the video created by FIDO (Sweden) using REALVIZ technologies.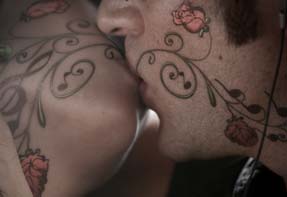 Movimento Software + 4 camera capture system




Cameras (quantity 4)

Digital monochrome Camera Link JAI-PULNIX.

CCD 1/3″ ProgressiveScan interligned Kodak.

Resolution 640×480 pixels.

Camera Link Cables

Lenses

3.5 mm for Full body.

6.5mm polyvalent uses.

8 mm for Facial capture.

Capture Cards

Sapera Coreco X64CL iPro (PCI-Express).

 

The computed data are:

Tracked 3D points.

Camera data.

Export files: .fbx, .trc, 3ds Max, Maya, XSI.

 

Minimum system requirements

Microsoft® Windows® 2000 SP2, XP SP2

Intel® Pentium® IV or equivalent

Display resolution: 1024×768 24-bit minimum 1280X1024 24bit recommended

OpenGL® compatible (NVIDIA Chipset Recommended)

256 MB RAM minimum – 1024 MB recommended.

50 MB free disk space required.

512 MByte RAM, CPU 1GHz

 

Mac OS v.10.3 (Soon available)

PowerPC G4

Display resolution: 1024×768 24-bit minimum 1280X1024 24bit recommended

OpenGL® compatible (NVIDIA Chipset Recommended)

256 MB RAM minimum – 1024 MB recommended.

50 MB free disk space required.

 

Currently available only in Windows. (Mac and Linux soon available)

 

Visit REALVIZ at www.realviz.com