SOFTIMAGE|CAT 3 Now Available

New character animation plug-in offers easy, non-technical rigging and animation workflow, motion layering, and muscle simulation for Autodesk 3ds Max artists.
Avid Technology announced the release of SOFTIMAGE|CAT 3, the latest version of the popular character rigging and animation plug-in for Autodesk 3ds Max software. With this latest software release, Softimage continues to demonstrate its industry leadership in character animation. Avid and its Softimage, Co. subsidiary acquired the intellectual property assets of Character Animation Technologies Ltd., in 2006.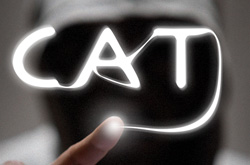 "CAT is the single most powerful rigging tool I have used in all my years working with 3ds Max. My clients are excited by the prospect of implementing CAT 3 into their animation pipelines," said Paul Hormis, Owner and CEO, Hyperbolic Enterprises Inc, of Southern California. "After doing hundreds of rigs as a Character Technical Director, I find CAT to offer the most flexible and easy-to-use skeletal deformation and animation system on the market. CAT allows me to rig humans, spiders, dragons, and even snakes with relative ease and far fewer constraints. The new CATMuscle system allows me to add even more realistic features to each rig, which in the past, would have been both time and cost prohibitive."
New features in SOFTIMAGE|CAT 3 software include:
New character rig presets – allows customers to add skin meshes, deformation objects, manipulator objects, and any kind of 3ds Max object to a character rig
Real-time update to pre-set character rigs – allows animators to continue working on a rig while technical directors refine the character
CATMuscle – offers realistic skin and tendon deformation for 3D character rigs
Procedural controls for bones – gives artists the flexibility to add extra behaviors to rigs at the core bone level, and apply secondary dynamics or reaction controllers for customized animations
Joint limits – constrains rigs to realistic human physiology and allows artists to restrict bone movements to a pre-defined range, including inverse kinematics (IK)
"This latest version of SOFTIMAGE|CAT underscores our commitment to delivering cutting-edge character animation technology for 3D artists working in pipelines based on 3ds Max," said Philip R. Taylor, CAT product manager for Softimage.
SOFTIMAGE|CAT 3 also includes updates to the CAT capture animation tool for an accelerated, more responsive workflow. New pipeline tools include a batch importer that transfers data into CAT, and a script-based batch exporter that allows users customize specific transfer operations. Customers can review all of the new features and benefits of CAT 3 at www.softimage.com/cat