Jak vytvořit kouřovou stopu v Maya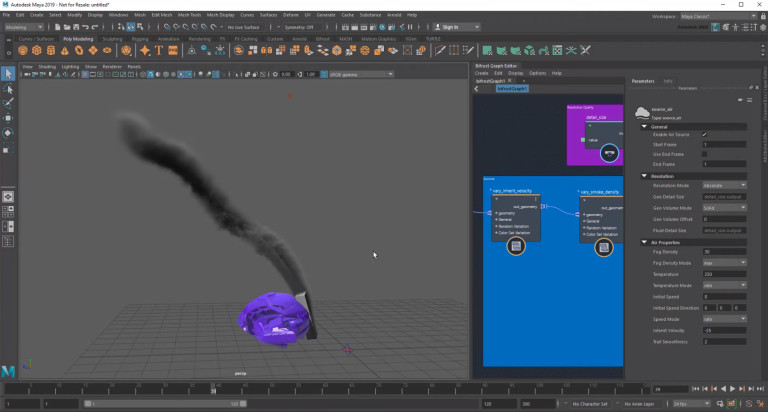 In this tutorial, I walk you through creating a smoke trail using a Bifrost Aero solver.
Note: This video is based on an older version of Bifrost. While all the concepts still apply, some of the workflow will be different in newer versions.
V tomto tutoriálu vás provedu vytvořením kouřové stopy pomocí plug-inu Bifrost Aero.
Poznámka: Toto video je založeno na starší verzi Bifrostu. Zatímco všechny koncepty stále platí, některé pracovní postupy se budou v novějších verzích lišit.