Creating a smoke trail in the Bifrost Graph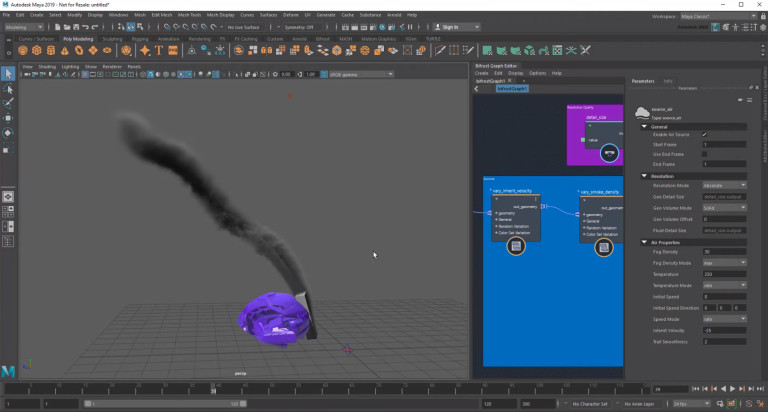 In this tutorial, I walk you through creating a smoke trail using a Bifrost Aero solver.
Note: This video is based on an older version of Bifrost. While all the concepts still apply, some of the workflow will be different in newer versions.