CAE further increases its position in the modelling and simulation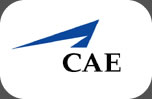 CAE further increases its position in the modelling and simulation market with the acquisition of MultiGen-Paradigm
Montreal, April 20, 2007 – (NYSE: CGT; TSX: CAE) – CAE announced today the company has signed an agreement with Parallax Capital Partners, LLC and others to acquire MultiGen Paradigm Inc., for US$16 million (C$18 million) in cash. The acquisition is expected to be concluded in May 2007, subject to US government approvals.
MultiGen-Paradigm is a leading supplier of real-time, commercial-off-the-shelf (COTS) software for creating and visualizing simulation solutions.
"We want to offer our customers a one-stop shop for their modelling and simulation needs, where they will be able to receive the industry's most comprehensive, integrated suite of COTS software products, and, in addition, have access to a full complement of professional services. The acquisition of MultiGen-Paradigm is expected to accelerate our growth in this important market," said Marc Parent, CAE's Group President, Simulation Products and Military Training & Services (MT&S).
"Becoming part of one of the world's leading simulation and training companies is great news for MultiGen-Paradigm," said Sandeep Divekar, Chief Executive Officer of MultiGen-Paradigm. "As CAE builds its COTS software capabilities, we have the opportunity to play a key role in contributing to the growth and expansion of modelling and simulation."
MultiGen-Paradigm develops COTS software used by a range of customers to create and visualize three-dimensional (3D), real-time simulations. The company's core products include MultiGen CreatorTM, a simulation software toolset for real-time 3D modelling, terrain, and synthetic environment creation; Creator Terrain StudioTM, a software framework that helps manage the synthetic environment creation process; Vega-PrimeTM, software designed for the rapid creation and deployment of real-time 3D simulation applications; and LyraTM, a visual simulation application that provides plug-and-play compatibility for various image generators. In addition, MultiGen-Paradigm created and continues to develop industry standard visual simulation file formats, including OpenFlight and MetaFlight. The company presently has more than 3,000 customers.
CAE's Modelling and Simulation Growth Strategy
CAE is recognized as a global leader in the provision of modelling and simulation-based training solutions. Modelling and simulation is used in many areas that go beyond traditional pilot training, and involve civil, government and military markets. Recognizing the larger value of CAE's core modelling and simulation technologies, the Company embarked on a growth strategy two years ago that has involved a number of acquisitions and developments.
On the services side, CAE has established a simulation-based professional services practice with locations in Canada, the United States, Europe and Australia. On the products side, CAE is working to provide the industry's most comprehensive and most fully integrated suite of COTS software products available for modelling and simulation. The past acquisition of TERREX, recent acquisition of control of Engenuity, and this acquisition of MultiGen Paradigm, will be combined with some of CAE's internal resources to create a single, integrated COTS software business. CAE expects the acquisition of MultiGen Paradigm to be slightly accretive in the coming years. The COTS software business within CAE will include separate engineering and sales staff who operate independently from CAE's traditional simulation and training business. The recent addition of Kesem International Pty in Australia will also contribute modelling and simulation COTS products to the product line in the future.
MultiGen-Paradigm was formed in 1998 following the merger of MultiGen, founded in 1981 in San Jose, California, and Paradigm Simulation, founded in 1990 in Dallas, Texas. The company is based in Dallas with offices in Santa Clara, California. MultiGen Paradigm's products and services support corporations, government agencies, and universities in several markets, including: commercial and military simulation, urban simulation, and 3D geographical information system simulation. MultiGen-Paradigm sells its products and services through direct and indirect channels in North America and Europe, and licenses its technology to original equipment manufacturers.
CAE is a world leader in providing simulation and modelling technologies, and integrated training services to the civil aviation industry and defence forces around the globe. We design, manufacture and supply simulation equipment and offer training and services. This includes integrated modelling, simulation and training solutions for commercial airlines, business aircraft operators, aircraft manufacturers and military organizations and a global network of training centres for pilots, and in some instances, cabin crew and maintenance workers.
With annual revenues of over C$1 billion, CAE operates in 19 countries around the world. CAE has sold nearly 700 simulators and training devices to airlines, aircraft manufacturers, training centres and defence forces for air and ground purposes in more than 40 countries. We have over 110 full-flight simulators in more than 20 aviation training centres, serving approximately 3,500 airlines, aircraft operators and manufacturers across the globe. CAE licenses its simulation software to various market segments and has a professional services division assisting customers with a wide range of simulation-based needs.
On the Web: www.cae.com