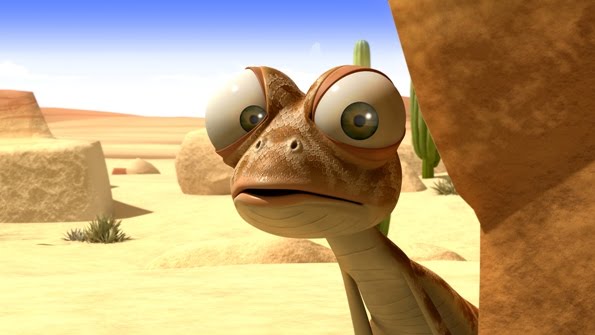 Leading kids' entertainment specialist, CAKE has bolstered its relationship with The Walt Disney Company's television group following strong sales of two key programmes to Disney Channels.
Oscar's Oasis, a 78×7' 3D cartoon comedy has been picked up by Disney XD in India, Japan and Benelux and by Disney Channel in Taiwan, Australia and New Zealand. CAKE has also secured sales for Poppy Cat, a 52×11' preschool series, to Disney Junior in Spain and Latin America.
Oscar's Oasis, a co-production between Tuba Entertainment, TeamTO and CAKE, is a high-octane 3D cartoon comedy for six-to-11 year olds. The series follows desert-dwelling lizard hero Oscar on his adventures to find food and water, but he is not alone. Popy, Buck and Harchi, the blundering bane of Oscar's existence, are never too far behind.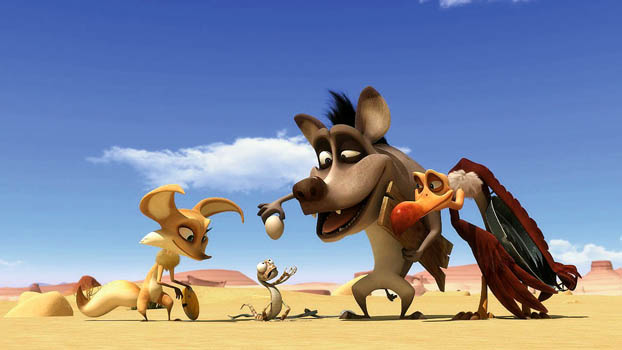 Poppy Cat is produced by Coolabi Productions and King Rollo Films. The preschool series brings to life the much loved literary character based on the international best-selling and award-winning books of the same name by Lara Jones. The series follows the playful cat with the big personality, along with her colourful companions, on inspiring adventures to amazing places. Poppy Cat's imagination fuels each and every episode and when you're with Poppy Cat, anything can happen.
 
Ed Galton, CCO and Managing Director, CAKE said: "Both properties are excellent examples of high-quality kids' animated series that fit in perfectly with the type of content Disney Channels show. It is great to be able to reinforce our relationship with Disney with these programmes and we look forward to working with them on future projects."
About CAKE:
CAKE is one of the world's leading kids' and family entertainment specialists. The London-based company, created in 2002, works with animation and live action production companies from around the world to develop, produce, commercially position and manage their IP propositions for international market.