ILM parts with prod'n unit

It's the end of an era in special effects.
Seeking to shed the last vestiges of its origins as a models-and-miniatures special effects house, Lucasfilm's Industrial Light & Magic is in talks to sell its physical production unit.
Purchaser is Mark Anderson, a model maker who has worked at ILM for more than 15 years.
the unit will be renamed Kerner Optical, be located in ILM's former digs on Kerner Avenue in San Rafael, Calif., and will focus on all physical production, including models, minatures and stage work.
Once spun off, Kerner Optical will aim to pick up the slack by seeking work that ILM would not get. Kerner will become a preferred subcontractor for ILM.
ILM's physical production unit never made the move to Lucasfilm's new HQ at the Letterman Digital Arts Center in San Francisco's Presidio.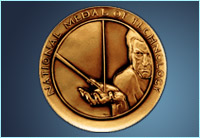 National Medal of Technology
awarded to ILM for 2004 year.
With the shift to digital effects, Lucasfilm has found it difficult to keep that portion of the company fully employed.
At one time, however, the unit defined ILM. The company grew from the team that created the space battles and other movie magic for George Lucas' 1977 megahit "Star Wars."
The goal, says a Lucasfilm spokesman, is for everything to remain business as usual for employees.
Company informed its employees of the move Tuesday, saying it hoped the deal would be finalized within 60 days. Lucasfilm cautioned, however, that the announcement was made early in deference to the unit's heritage and the longevity of its workers, and the deal has not closed.