Competition: New video-clip for Tata Bojs

PiXEL magazine in cooperation with Warner Music and TATA BOJS band, announces the competition to create a new video-clip.
The task: On PiXEL DVD 127/128 (summer double-issue, released Jun 29th) you can find the song "Skovka" in MP3 file (length 2:30), images of the band and video sequences from the concerts (without the sound). The competition purpose is to create a video-clip, what will be the official band clip. Note: The low-quality MP3 file you can find on DVD will be provided in the full quality to the competition winner to replace the original low quality sound.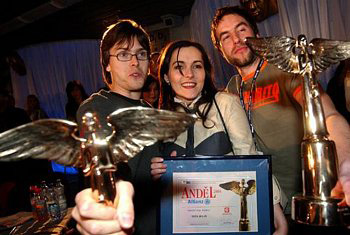 Video-clip look: You are not limited any way when creating the clip. You can prepare "pure" 2D or 3D animation (without any materials from PiXEL DVD), or for example the combination of video shots with your graphics.