EXOTIQUE 6 CALL FOR ENTRIES

Ballistic Publishing invites you to submit your work to EXOTIQUE 6: THE WORLD'S MOST BEAUTIFUL CG CHARACTERS. The sixth book in the series will showcase the best digital character creations produced for film, television, games and personal endeavor.
EXOTIQUE 6 will showcase the world's most stunning CG characters. We are looking for all types of character work from humans to fantastic creatures.
 If your work is selected for publication in EXOTIQUE 6 you will receive a complimentary copy of the book and will also get international exposure by having your work included in the premier collection of digital character art.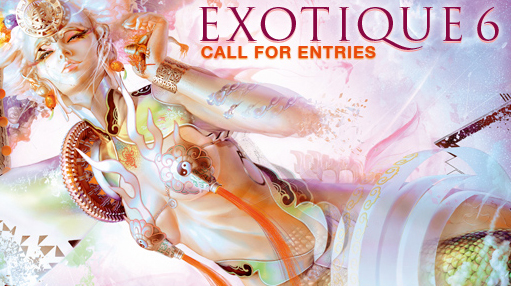 There is no cost or limit to the number of entries you can enter for EXOTIQUE 6.  
 Dedication to Artists Ballistic Publishing's dedication to representing artists through quality publications has changed the lives of artists worldwide and launched many careers while inspiring countless others!
Submission Guidelines  
Nudity is acceptable but should be presented artistically and respectfully. (As a guide we request characters be presented as they might be found in a fashion magazine).  Artwork must be submitted before Monday 13th September, 2010. Further submission guidelines and electronic upload instructions must be read before submitting work.    
Outstanding Quality  
Ballistic Publishing books are renowned worldwide for their outstanding quality. Every image included in a Ballistic Publishing book is individually color-corrected to ensure that the transfer from the computer monitor to paper is the best possible.    
Publishing Details    
EXOTIQUE 6 will be released worldwide in November 2010. To avoid problems due to the rush of last minute entries, we ask that artists with existing works submit them as quickly as possible. We look forward to seeing your work featured in EXOTIQUE 6!