Join us for Autodesk M&E Roadshow in Prague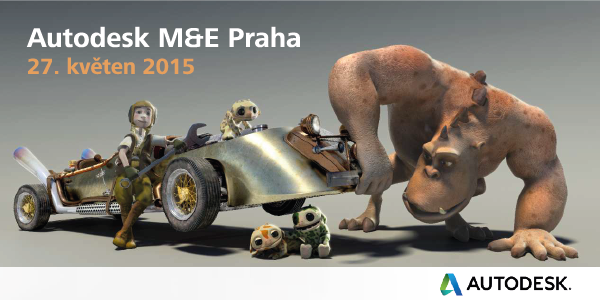 Come and join us in Prague and explore the powerful new features and updates in 2016 releases of Autodesk 3ds Max, Autodesk Maya and Autodesk Flame and Flame Premium software.
Wheather you are a game developer, film and video artist, design professional or 3D enthusiast, see how you can create engaging, lifelike digital images, realistic animation and extraordinary visual effects.
Where: Kino MAT, Karlovo náměstí 19, 120 00 Prague 2
When: 27 th May 2015, from 10:00
What can you look forward to see?
Mike Kuhn will show you "New features and updates in 3ds Max 2016"
You can look forward to Roland Reyer and presentation "Maya 2016 in Film and Television Cube Creative's: "50M80"
Which news brings Flame and Flame Premium 2016 will Robert Coulin introduce to you
You shouldn't also miss live presentation on notebook the latest version of production GPU renderer FurryBall RT, on which was created complete movie "Kozí příběh se sýrem".
Last but not least, it will be your chance to relax and speak with members of Autodesk, A|W Graph and boneheadZ Team.
We look forward to meet you there!