NVArt5 – ACCELERATE, 7 APRIL – 30 JUNE 2010

Images of future transport :
In the style of Syd MeadIn this, the fifth NVArt competition, artists from all over the world are challenged to create vehicle designs for a future on the move … transport in the style of Syd Mead.
The Master Futurist, famous for his concept designs in Blade Runner, TRON and 2010, will lead a panel of star judges: Adam Savage and Jamie Hyneman (cohosts of Mythbusters), Mark Frauenfelder (founder of boingboing.net) Kevin Kelly (the founder of Wired Magazine), Brian Gernand (Creative Director of Kerner), Lorne Lanning (of Oddworld fame), David Wright (Creative Director of NVIDIA) and Mark Snoswell (President of CGSociety).
Together these luminaries will choose the top five entries, who will share in over $35,000 in prizes.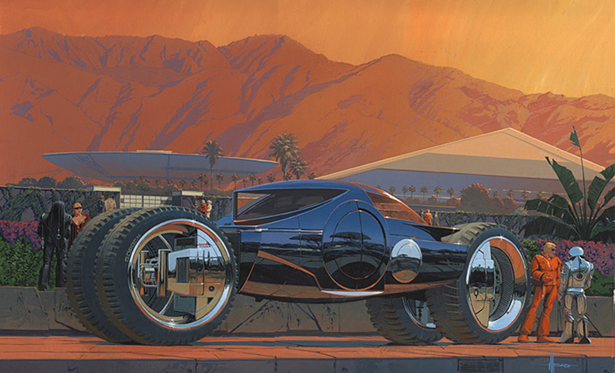 Syd Mead is a living legend. His visions of modes for transport, in all their wonderful and varied incarnations, can be found in films, games, cars, planes, boats and even in the architecture that surrounds us. 
Now it's your turn to pay homage to the Master.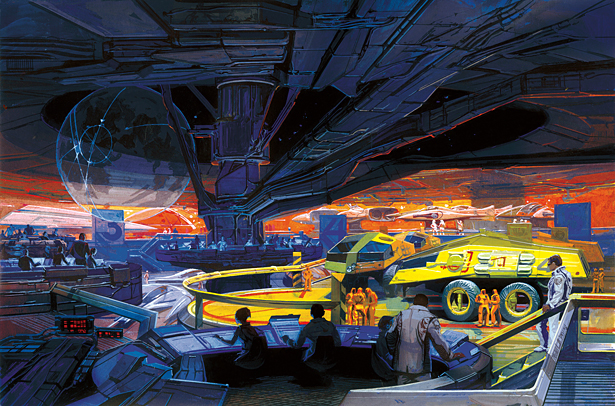 Submitting your entry
Entries (one image) must be uploaded prior to 30 June, 2010.
Images must be 2560 x 1600 JPEG images – at least 90% JPEG quality.
Entrants must be members of CGTalk or CGSociety. The entry process will walk you through a free signup if you are not already registered.
We strongly encourage entrants to participate in the competition forum as they will benefit from feedback from the community.