3ds Max 9 First Look

Autodesk today announced Autodesk 3ds Max 9 software, the latest version of its world-renowned 3D modeling, animation and rendering solution. 3ds Max 9 supports 64-bit technologies, providing digital artists with the tools for next-generation game development, design visualizations, and film and television visual effects production.
Read the first overview of 3ds Max 9 key features.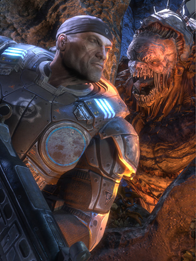 "With Autodesk 3ds Max 9, we've focused on addressing the challenges our customers face when working with larger amounts of complex data, as well as scaling to bigger production teams," said Marc Petit, Autodesk's Media & Entertainment vice president. "Digital artists using 3ds Max 9 will gain improvements in core performance, productivity and pipeline efficiency. 3ds Max 9 enables artists to manage the increasing complexity of 3D data sets characteristic of next-generation game, film, broadcast and design development."

mental ray 3.5 Upgrade
mental ray 3.5 adds powerful rendering functionality to 3ds Max 9. It offers a simplified user interface for working with Final Gather, as well as a unified indirect lighting model that provides consistent results when switching between different 3ds Max radiosity modes.
---

XAF Parsing Improvements
With the .XAF file format (animation data in an XML file) speed improvements in 3ds Max 9 artists will now enjoy improved loading times when transferring and retargeting numerous animation data from one character to another across a production pipeline.
---

Style Hair in Viewport
As of 3ds Max 9, Hair is now integrated into the 3ds Max interface. Artists can create, manipulate, and style hair directly in the viewports using standard navigation and selection tools. The highly interactive display lets artists visualize the flow of the hair as the object moves in the scene.
---

Splitting and Merging Functions Added to Interface
Merge and Split groups have been added to the styling tools in the UI to allow you to define distinct behaviors for sections, for example, a part in a character's hair.
---

Default Context-Sensitive Quad Menu for Hair
Full integration, including a context-sensitive quad menu, allows artists quicker access to Hair styling tools.
Assign a MR Shader to Hair
For more realistic rendering of hair, artists can now assign a MR Shader to the hair itself, not just the objects on which the hair grows.
---

Layered Animation
The ability to place animation into separate layers allows artists to easily tweak dense and complex animations. Layers can be turned on or off to evaluate an animation, can blend new keys with existing motion, and allow for a full range of adjustments without having to modify the key frames of the animated object.
---

Physical Sun and Sky
mental ray now has shader support for a physical sky based on the Sun position and turbidity of the atmosphere, reducing pixelation, and creating more accurate results. When artists use this feature, a gradient with soft shadows from the Sun is created automatically
---

PointCache2
PointCache2 features adjustable playback ranges and a playback graph to animate cache frames played back. Cache file management is improved in the UI. PointCache2 allows you to load a cache, then animate it slowing down, stoping, reversing, etc. Nth frame sampling allows sampling every few frames to save disk space if sampling every frame is not necessary. Pre-loaded caches speed up playback. The "strength" is adjustable in Absolute mode, so you can easily blend the cache with what is below in the stack.
---

Re-Factor Translation System for High Poly-Count Scenes
Data is now parsed more efficiently for very large scenes (more than 20 million polygons). This improves performance by reducing mental ray translation time. When 3ds Max renders a scene using mental ray, a portion of the time is used translating the scene for mental ray. This improves performance in scene translation and results in improved rendering performance overall.