Allegorithmic Unveils ProFX 2.6

Allows MMO, AAA and Casual Game Developers to Produce High-quality Texture Assets Faster Generating File Sizes that are 500-1000 Times Smaller than Regular Textures
Allegorithmic, an emerging 3D technology company developing advanced texturing tools for real-time 3D content, announced ProFX 2.6, the newest version of its patented procedural texturing middleware.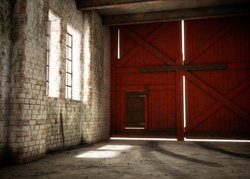 Featuring a newly optimized core that runs faster and on a wider range of machines (starting with Pixel Shader 2.0), ProFX 2.6 is the only middleware that allows game developers to professionally author and render high-quality procedural textures. Designed for use with MaPZone Pro 2.6, Allegorithmic's advanced texture authoring software, ProFX 2.6 lets game studios produce texture assets up to two times faster than with regular techniques. ProFX 2.6 procedural texture files are very small in size – typically 500 to 1000 times smaller – making them ideal for use in massively multiplayer online games (MMOGs), virtual communities, casual, and downloadable games. ProFX 2.6 is scheduled to ship in fall 2007.
"The gaming industry is clearly moving toward online gaming and online distribution of content," said Dr. Sebastien Deguy, president and founder of Allegorithmic. "Since ProFX textures take up infinitely less storage space, ProFX is naturally becoming a cornerstone in procedural texturing for the gaming market with customers ranging from industry giants to small innovative developers."
Key features in ProFX 2.6:
Compatibility with Pixel Shader 2.0 maximizes the number of machines that benefit from GPU acceleration of ProFX
Seamless integration with MaPZone Pro 2.6 adds increased productivity for developers
ProFX textures are extremely small without sacrificing quality; they are 500 to 1000 times smaller than regular compressed bitmap textures making them ideal for MMOGs and other game projects with limited disk space
The production time of ProFX textures is typically 1 to 2 times shorter than producing regular textures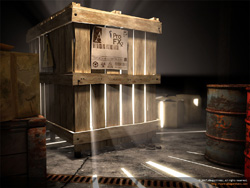 "Two of the smartest choices we made on the Roboblitz project were licensing Epic Games' Unreal Engine 3 and using Allegorithmic's ProFX procedural texture generation tool," said Joshua Glazer, CTO, Naked Sky Entertainment. "ProFX did everything we needed it to, and it did it on time. We couldn't have shipped Roboblitz on Xbox Live Arcade without it."
"ProFX is an excellent solution for the majority of textures in a game where download size or file size is a key constraint," said Tim Sweeney, founder and president of Epic Games.
"ProFX is a no-brainer for anyone making a game that has strict disk space budget," said Sam McGrath, CTO and founder of Offset Software. "We also think it has some interesting uses for big games like Project Offset, and we look forward to exploring these possibilities."
 

Pricing and Availability

ProFX 2.6 pricing models vary based on type of game and development platform. For more information please contact Allegorithmic's North American sales representative Dave Taylor at (310) 622-4847 or the company's headquarters in France +33 (0) 4 73 40 79 84. ProFX 2.6 is scheduled to ship in fall 2007.