ASCENSION'S FLOCK OF BIRDS – A VIRTUAL REALITY AS THERAPY

Ascension Technology Corporation's Flock of Birds® is playing a key role in a promising new frontier for the computer game industry – creating virtual reality simulations as vehicles for psychological therapy.
Imprint Interactive, a lead developer of "virtual reality exposure applications" for therapeutic purposes, is using the Flock of Birds head tracker to create therapy simulations to treat Post Traumatic Stress Disorder (PTSD).
Conventional PTSD therapies involve specially trained cognitive behavioral therapists to help patients face past traumatic memories. The theory is that by returning to and re-living a traumatic event, a patient's stress surrounding the event is reduced. There are numerous challenges however; a patient may be unable or unwilling to remember the event, and a therapist needs to work carefully so as not to cause greater harm. Virtual Reality Therapy is a concept that is gaining significant interest because it allows therapists to control and gradually intensify the simulation of the trauma and be "present" with the patient as events unfold.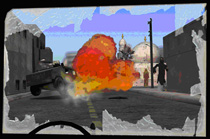 Imprint Interactive uses Ascension's Flock of Birds® motion tracking technology becauseof its six degrees-of-freedom and superior head tracking capabilities.
Ari Hollander, Imprint Interactive's Technical Director states: "High-quality head tracking is necessary to create a strong 'sense of presence' in a virtual environment. Research has shown that a strong sense of presence greatly enhances the effectiveness of VR Therapy for PTSD. Ascension's Flock of Birds provides six degrees of stable, low latency tracking that creates excellent immersion in our virtual worlds." In one of Imprint Interactive's PTSD therapy applications, the patient is behind the wheel of a Humvee that is patrolling Baghdad streets rampant with improvised explosive devices and insurgent activities. Hollander notes: "The six degrees-of-freedom provided by the Flock of Birds enables smooth parallax on the darkened interior of the Humvee that makes the patient feel like he or she is in the scene, but this time with a therapist to help process events as they unfold."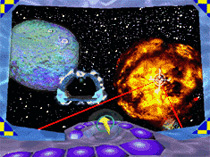 Jack Scully, Ascension's Vice President for New Business Development, states: "Virtual reality applications have evolved from simple point and shoot games to serious applications that make a difference in people's lives. Our DC magnetic trackers are perfectly suited for virtual simulations such as this innovative approach from Imprint Interactive."
Imprint Interactive is building the PTSD simulations in support of the research of Dr. Hunter Hoffman of the University of Washington and Dr. Sarah Miyahira and Dr. Ray Folen of the Pacific Telehealth and Technology Hui at Tripler Army Medical Center in Honolulu. This research is funded by the Veterans Administration and the Office of Naval Research. Imprint Interactive currently has installed systems for PTSD Therapy, Pain Control, and soon will also be completing a Dental Anesthesia Training simulation that employs Ascension's Flock of Birds.
 

Ascension Technology Corporation, based in Burlington, Vermont, USA, is a world leader in 3D tracking solutions for medical, military, simulation and virtual reality applications. More information about Ascension is available at www.ascension-tech.com .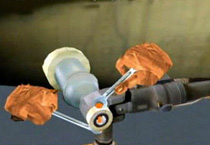 Imprint Interactive, headquartered in Seattle, Washington, is a consulting and development company specializing in applications for education, health and entertainment. The company designs and develops virtual reality simulations and serious games for training, therapy and medical research. More information about Imprint Interactive is available at www.imprintit.com .