Autodesk Introduces Lustre 2007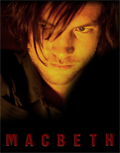 Autodesk, Inc. (NASDAQ: ADSK) launched the Autodesk Lustre 2007 digital color grading solution. Lustre has shaped hundreds of films, including King Kong, Clerks II and the upcoming films Macbeth and The Black Dahlia. Lustre 2007 offers real-time capabilities through the use of high-bandwidth, cost-effective Graphics Processing Units (GPUs). It also enables colorists to collaborate with visual effects and finishing artists, which promotes increased creativity while speeding project completion.
Melbourne-based Digital Pictures is beta testing Lustre 2007, and used its Lustre 2.7 system on Macbeth. Macbeth director Geoffrey Wright commented on how Lustre impacted the film's creative process: "Working with Digital Pictures and colorist Justin Heitman gave me progressive confidence that the creative process would be an exciting one. The grading process is now, like editing, another chance to rewrite some elements of the movie, to inject a mood or feeling that may not have been considered before. Grading digitally is no longer a matter of mere consistency, it is explosively creative and inventive, a very stimulating and fascinating task with endless possibilities."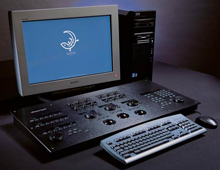 Lustre 2007 is based on a non-linear, data-centric software architecture. Its GPU-accelerated grading provides real-time playback of primary color grading and key secondary grading capabilities. The solution's real-time deliverables functionality makes it possible to start from a 2K resolution master and generate re-formatted primary grade HD and standard-definition deliverables without the need for successive, time-consuming render passes.
The Lustre 2007 workflow eases the process of collaborating with a facility's finishing suite. Based around Autodesk Stone media or media residing on an open file system, this workflow allows grading to begin before the final edit is complete, giving colorists more time to experiment and finalize a project's look and feel. For example, Lustre 2007 can be used to round-trip a project from the Autodesk Smoke editing/finishing system or Autodesk Flame visual effects system to Lustre and back without the use of video tape or file exports. This is made possible through the Autodesk Wiretap client-server access protocol.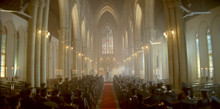 As well, colorists can capture, render and play out interlaced or progressive video material with Lustre 2007, making it the ideal solution for many types of grading projects. With support for true field-based rendering, interlaced video can be graded using animated roto shapes, animated repositioning or resizing and displayed in 10-bit video on a broadcast monitor, without flickering.