DAZ 3D Launches Victoria 4.0

DAZ 3D, Inc., a developer of 3D models and software, announced the availability of Victoria 4.0, the latest version of the most widely supported 3D figure commercially available.
This new release of Victoria, based on live human models, is closing the gap between real life and models typically seen in 3D environments like Second Life, The Sims, and Halo.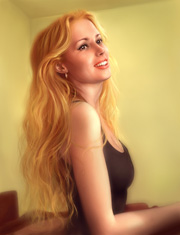 Since her first release in 1999, hundreds of thousands of unique users worldwide have downloaded a copy of Victoria making her the most heavily downloaded 3D figure ever. Victoria has been widely used by digital artists worldwide and has graced the covers of magazines, newspapers, and television across the globe.
"The expressions and various details that characterize her (like the fact that the eyelids move together with the eyes) make her very complete. She is certainly the best model we have worked with so far," said Siliphiel of Aery Soul Studios.
Principal new features in Victoria 4.0 include a realistic, versatile mesh geometry that delivers natural, true-to-life body shape and proportions; superior joints and anatomical accuracy that provide the ability to pose Victoria in ways not previously possible and still enjoy consistently realistic body contours and joints; and unparalleled skin map layout resulting in an amazing level of detail and realism.
"The more I work with her the more I find little things I absolutely adore about this version of Victoria," said Alyssia Indermuehle (aka "3DCelebrity"), independent CG artist.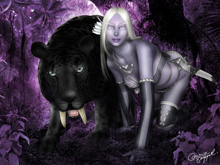 "Victoria has been the favorite among digital artists for years," said Dan Farr, President of DAZ 3D. "We're very excited to introduce this new version and give users who are just starting out the ability to produce some very convincing artwork. Working with Victoria is incredibly easy."
DAZ figures have been used in many professional productions, television shows and print publications such as The Wall Street Journal, Popular Science, Scientific American, "X-Men 2," "Spiderman," "Average Joe," "48 Hours," and the History Channel.
 

Pricing and Availability

The entire Victoria 4.0 product line is available immediately for electronic download at the DAZ 3D web store. The Victoria 4.0 Base product is priced at $1.99 USD with a qualifying Platinum Club Membership (available for $29.95). This introductory price (available until December 31, 2006) is the same for full and upgrade versions. The Victoria 4.0 Complete product, which includes add-ons such as poses, clothing, hair, and more, is priced at $49.95.

DAZ products run on both Apple and Intel based machines. The Victoria 4.0 product line can be used in DAZ 3D's DAZ/Studio (which is downloadable for free), Bryce, and other 3D applications. For a complete feature list, system requirements, and links to additional resources

For more information, visit the company's website at www.daz3d.com