Designing Cars Without Software: Mission Impossible
Interview with

designer Michal Jelinek
Computer software has already integrated the area of design in such a way, that no automotive company gets along without it today. The most prestigious tools for designers are for the most part represented by Autodesk AliasStudio, a design software tool, now available in version 2008. AliasStudio is currently used by 99% of all the studios preparing conceptual design for the automotive industry.
Why conceptual studies?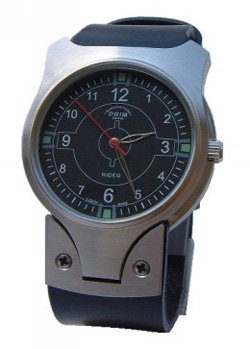 Car development isn't a matter that goes on for months, but rather for years. That's why car companies must foresee the future fashion trends, behaviors, desires and tastes of target customer groups up to 5 or 6 years in advance. Thinking of the lifetime of any given product, which nowadays is a minimum of 7-8 years, manufacturers must think about how the product will be accepted and how it will work in different aspects looking ahead as far as some 15 years. Conceptual studies that verify concepts and new procedures on the basis of present market reactions, serves this purpose.
It often seems that conceptual studies appear as a kind of science-fiction, however they really express and depict an analysis of the future on a 15 years horizon timeframe. Based on reactions not only from potential customers, but also from technologists and designers, a given concept is comprehensively evaluated and a decision is made regarding whether to invest in the intended technology. That's originally how and why so-called conceptual studies came into existence.
Every studio uses some sort of internal competition platform. It usually means that external designers and studios outside the main design studio all take part in the creation of a conception draft, however do so in separate teams. These individual teams are isolated so that they can't be influenced by each other. On the basis of this internal competition, the most successful or the most viable concepts are selected. Of course it doesn't necessarily mean that the team which comes with the best concept is finally responsible for a given product. The most interesting ideas are chosen from all the teams and they are evaluated from all viewpoints including their long term feasibility and the cost of their realization. The final concept is usually a summary of all these ideas. The main team, usually consisting of the most successful designers, organizes the project and accounts for its readiness to go into the manufacturing phase.
Car Design Specifics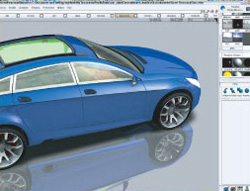 Car designing isn't an arbitrary or spontaneous artistic activity; it's a discipline that borderlines between art and technique. A car designer realizes this and as such is educated in both branches to such degree so as to be able to understand all the relevant consequences – such as the economical, technical or marketing implications. A designer isn't a person whose only job is to draw pictures; most of time he spends thinking about how a given product will actually work in practice, how repairable and storable it will be, and so on.
Understandably he can't solves everything by himself, so he works in the context of a wider team in a development centre; together with ergonomics engineers, car mechanics engineers, bodywork and interior construction engineers and even with chemical engineers working on choice and testing materials. A designer fully participates in solving all these aspects. He isn't controlled by someone like a super-engineer, and in the same way engineers aren't under the supervision of designers – it's a mutual relationship. Throughout the process, designers should prepare engineers for original solutions they normally wouldn't be willing to accept, because they can't find them in their tables. Technical solutions to original ideas really exist and they are feasible. Designers have often solved a technical problem, which engineers considered as unfeasible, through thinking in unconventional ways.
Why Autodesk AliasStudio?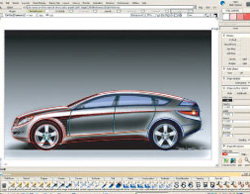 All original aspects of car design must be integrated into a software tool used specifically for car design. The AliasStudio solution has always dominated in this regard for its whole lifetime. It has had a long history and even one of the last Mohicans – Porsche – that hadn't previously used this software, completely switched to AliasStudio in the area of conceptual design 3 years ago. Out of all products on the market, only AliasStudio completely covers the process of conceptual design consisting of drawing, conceptual modeling, class A surfacing (i.e. transfer of three-dimensional model into surfaces, so-called reverse engineering and technical surfacing), real-time visualization and data preparation for the entire manufacturing process.
With the help of AliasStudio one need not only design cars, but the repertoire can extend to include a variety of other products (such as lamps, phones, watches etc.). However, automotive companies are those who have historically invested the most into design – due to being in the unique position right from the beginning to be able to afford to purchase designing software. Many year ago such software cost in the region of $100.000 USD and workstation possibly an additional $200.000 USD. A person who was involved in designing watches, ski binding or glasses, never had the chance or opportunity to invest such amounts of money. But automotive companies have always realized the importance and enormous value such tools hold for their creative designers, and that's why they always have been and will be willing to pay for such excellent software tools.
Michal Jelinek is a professional designer who is currently working in Autodesk as a senior design consultant – specifically in he Global Automotive Accounts division specializing in conceptual design. He has worked on many different projects for clients such as Skoda Auto, Volkswagen, Citroen, Opel, DaimlerChrysler and many other automotive companies.
History of AliasStudio solution
1983: Establishment of Alias Research company;

1995: Silicon Graphics acquired Alias Research and Wavefront Technologies -> Alias|Wavefront established;

2003: The company was renamed to Alias;

2004: The company was purchased by Accel-KKR (a private investment company);

2005: Autodesk announced its intention to acquire Alias;

2006: The acquisition by Autodesk was completed.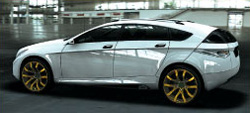 Case study: DaimlerChrysler Project
The DaimlerChrysler Project clearly shows the process of conceptual design for the luxury 4×4 car market, code-named "X-over", which was assigned by DaimlerChrysler during a workshop in 2004 held in Sindelfingen, the headquarter of Mercedes. The point was to act as a reference study relating to a new R class model that had already been completed at that time. The purpose of the project (among others) was to present and explain the methodology of digital designing, through the use of AliasStudio tools in the early phases of a project. The attached pictures demonstrates the process of designing from primary conceptual pictures, through to the design study (conceptual model), to the final visualizations of the data model.
---

Thoughts Aside:
Certifications like 70-282 and 70-292 are very easy to attempt if the study material of CISSP has been covered properly. This eventually contributes to ones experience too. That is why professionals with SY0-101 and 642-892 to their credit find 642-812 much more easier to attempt than 642-642.