Digital-Tutors On The Go

Whether you're the art director of the latest Hollywood blockbuster, an instructor finding courses for your class or a student trying to make the grade, Digital-Tutors Mobile Access is the perfect on-the-go educational tool that allows you to explore an abundant amount of educational material and learn the most popular media and entertainment software applications.
Our new hand-held revolutionary tool for the iPhone and iPod touch allows you browse and watch interactive lessons, including innovative workflows, tips and techniques from a comprehensive list of dozens of project-based training courses. You can also use our exclusive feature toolset to save important notes, create individualized playlists and generate a collection of favorite videos. Additional customization preferences to enhance your experience include the opportunity to store your viewing history and effectively search through our constantly growing library of award-winning tutorials.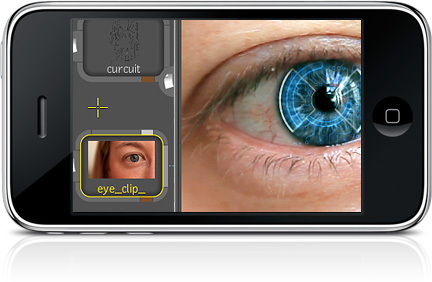 Features Include:
– Access to dozens of in-depth training titles
– High-quality, clear videos for a seamless experience
– New courses added on a regular basis
– Opportunity to add notes to any part of a lesson
– Simple navigation and user-friendly browsing ability
– Easily generate a unique list of favorite videos
– Search by key word to find tutorials of interest
– Create customized playlists relevant to individual learning needs
– Sophisticated interface with a distinctive style
– View history of previously watched training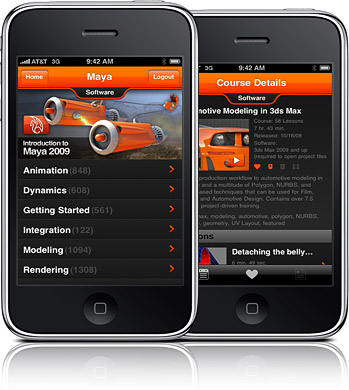 Getting Started
After installing Digital-Tutors Mobile Access, you will have the chance to sign-in or to create an account. After logging on, you'll immediately find variety of great content right on the Home Page. Depending on your subscription status, you will be able to view feature content, access your account settings, watch the Daily Dose and search for the training you need all from the Home Page.

Moving Around
At the top of your Home Page you will see a Software Scrollbar. This easy navigation bar allows you to browse and select the software you want to learn. After deciding, the app lets you browse through topics, courses and lessons associated with the software you selected. Then, tap the video you want to watch and you will be taken to a description page. From here, just click the Play button and receive instant access to that lesson. And, as a side note, the Software Scrollbar can be pulled up or down at any time.
Exclusive Learning Features Toolset
With our exclusive feature toolset including Search, History, Playlists, Favorites and Notes, all conveniently found in your Account Settings, you can easily set up individual specifications and unique preferences that help enhance your learning experience. My Account, About Us, Terms and Conditions, and Help sections are also available from your settings.
The Ultimate Learning Experience
Every single Digital-Tutors tutorial available from your iPhone or iPod touch was hand post produced to provide you with the highest quality educational experience that is unlike any other. Created to increase your learning capabilities, each video concentrates on the most significant aspects, including zooming in to see significant details or pulling back to view the entire interface.