Free Trial of Mudbox 1.0.4 by Skymatter

Groundbreaking 3D Sculpting Software Delivers Unprecedented Level of Control and Ease-of-Use – CG Society Members Rate Mudbox Most Significant CG Software Development for 2006
Skymatter Limited, a high-end provider of 3D software tools, announced the immediate availability of a free trial of Mudbox™ 1.0.4, the company's advanced 3D sculpting software. The free trial offers all the capabilities of the professional version and can be downloaded at www.mudbox3d.com/downloadTrial.html .
Mudbox is a next-generation, high-resolution, brush-based 3D sculpting software application designed for the professional digital sculptor. Since its public beta debut in December 2005 and official release in December 2006, Mudbox has become a primary tool at top visual effects and game development companies, and recently received the highest ranking of any software on CG Society's prestigious retrospective top 20 list for 2006.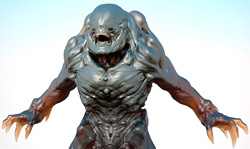 According to Skymatter co-founders, Andrew Camenisch, Tibor Madjar and Dave Cardwell, all professional CG artists formerly with Weta Digital, their work on projects such as "The Lord of the Rings" trilogy highlighted the need for better 3D sculpting. The result is Mudbox.
"As production professionals, we're committed to setting a new quality standard in digital sculpting," says Camenisch. "Mudbox frees artists to realize their creative potential, quickly and affordably. This free trial will allow artists to experience the depth of the toolset and the ease-of-use, together with its ability to breathe life into digital sculpture."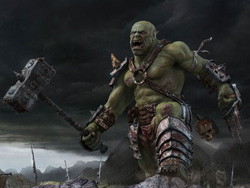 "We're exhilarated by the interest expressed in Mudbox from artists requiring production tools that improve workflow, speed and integration," added Madjar. "We're more motivated and committed than ever to providing digital tools that transform the way professionals and consumers create and interact with digital content."
"Mudbox is a brilliantly designed, brush-based modeling package," said Sven Jensen, senior character modeler at Academy Award®-winning Tippett Studio, in Berkeley, CA. "The addition of Adobe Photoshop® style layering for displacements is nothing short of genius. The amazing brushes, stencils, and mirroring capabilities make for a powerhouse program."
 

 

About Mudbox

Mudbox is the first advanced, high resolution, brush-based 3D sculpting software specifically designed for the professional digital sculptor. The Mudbox toolkit integrates seamlessly with applications such as Autodesk® Maya® and SOFTIMAGE|XSI®, fusing an intuitive user interface, a consistent structure, and revolutionary new tools into a uniquely purpose-built solution.

Key features and capabilities include:

Intuitive, user-friendly interface.
Powerful 3D layering delivers the industry's first true production-tested 3D layers. Sculpt nondestructively, and store different detail passes, diverse design directions or libraries of morph targets on multiple layers, blending them with multiplier sliders and layer masks.
Innovative level streaming technology and local subdivision allows for an increase of mesh resolution limits, even on ordinary 32 bit machines.
True 3D camera delivers perspective and orthographic views. Create, import and delete multiple cameras and camera bookmarks.
Tangent Space" symmetry enables symmetrical sculpting on asymmetrical models. An industry first, this unique capability saves time and offers a production-tested technique for working efficiently on posed or asymmetrical models.
Fast high-quality 3D brushes, including the Mudbox Scratch brush, enable artists to sculpt sharp forms on dense models at any speed without blobby stamping.
High quality texture baking generates high quality normal and displacement maps between multiple arbitrary meshes.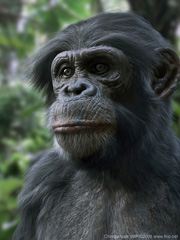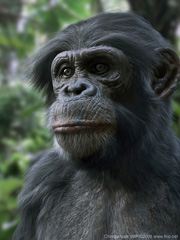 Pricing and Availability

Mudbox software is available for purchase directly from Skymatter at www.mudbox3d.com. Mudbox Professional pricing starts at US $649. Floating (network) seats and Gold Support options are also available. A non-commercial version, Mudbox Basic, is available for US $299. For additional product and download information, please visit, www.mudbox3d.com.