Maya 8 Sneak Preview
Autodesk, has launched Autodesk Maya 8 software, the newest version of its Academy Award-winning 3D modelling, animation and rendering solution.
Here is the sneak preview of the key-features of new Maya.
Marc Petit, Autodesk's Media & Entertainment vice president, said: "3D artists are tackling some overwhelming challenges right now, such as dealing with huge, increasingly complex data sets while moving to next-generation game development platforms and having to deliver even more photo-realistic imagery. Teams are getting bigger and require sophisticated collaboration and data management tools. Autodesk Maya 8 addresses these production hurdles by combining a flexible platform with a highly optimised software core, boosting productivity and improving pipeline efficiency."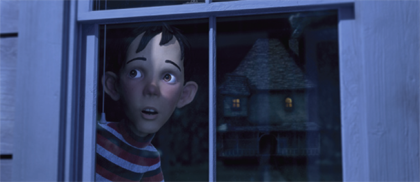 © 2006 Columbia Pictures Industries, Inc. and GH One LLC.
64-Bit Release
Maya 8 marks the first release of Maya with both 32-bit (Windows, Linux, and Mac OS® X) and 64-bit (Windows and Linux) executables. It enables you to address considerably more memory than you could in the past, so you can handle larger and more complex scenes than ever before.
Performance
Maya 8 has been optimized to provide superior performance across many areas of the software, both through algorithmic speed-ups and scalable multithreading to take advantage of the latest generation of workstations.
Transfer Polygon Attributes
A new Transfer Polygon Attributes feature allows you to transfer UV, color per vertex (CPV), and vertex position information between polygon meshes of differing topologies. This capability proves particularly useful when working with two different versions of an object or character (for example, one high resolution and one low resolution). You could then transfer existing UV sets that have already been laid out to the lower-resolution model. The feature also lets you create a "shrink-wrap" effect as you transfer vertex positions from one model to another.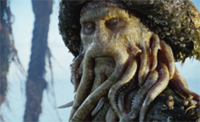 Streamlined New Polygon Tools and Workflows
New and improved tools such as polygon bridge, multiple edge loop insertion, enhanced UV layout, and new workflows such as the ability to interactively create, position, and scale primitives in a single operation, maximize productivity for the most common tasks.
Geometry Caching
You can now cache deformations on polygon, NURBS (including curves), and subdivision surface geometry, allowing for faster playback and rendering of scenes. Caches can be edited and blended in the Trax Editor, letting you blend the results of various vertex animations together in order to form a new animation. For example, you could correct deformations by remodeling and replacing particular frames and then smoothly blend in and out of the changes.
Override Viewport with Renderer of Choice
You now have the option of overriding Maya viewports with a proprietary or third-party plug-in renderer. This capability enables you to review your scene as it will appear in the target renderer—such as a game engine—while maintaining the ability to interact with the scene in the interactive view. Two example Windows plug-ins are provided with the Maya Devkit: one for OpenGL® and one for Direct3D®.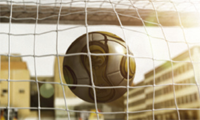 Autodesk Toxik Interoperability
New in Maya 8, information about a Maya scene can be exported to Autodesk® Toxik™ software, thereby greatly improving the workflow between the two packages. A Toxik composition can be generated from Maya based on the render layers in the scene. The exported compositing graph includes the associated image sequence file names, Maya blend modes, and specific render settings. Iterative updates on composition elements can be created and passed to Toxik, enabling you to collaborate on specific elements without having to start again each time. In addition, multiple versions of a composition can be kept for comparison and changes can be easily rolled back at any time.
mental ray 3.5 Core
Maya now uses the mental ray® 3.5 rendering core which has been optimized for superior performance and memory usage.