New Quad SLI driver for DIY gamers

NVIDIA Corporation (Nasdaq: NVDA), the leading company in graphics processor technologies, has released yet another public driver to enable 4-way multi-GPU solutions. The new driver named NVIDIA ForceWare® 91.45 works with the systems that support Quad SLI technology. For the first time, users in the do-it yourself (DIY) segment have access to Quad SLI technology, which utilizes the power of four GPUs to make extreme high-definition gaming (XHD)—with resolutions of up to 2560×1600—a possibility for hardcore gamers and computer enthusiasts.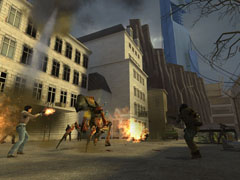 Enthusiasts can now build their own ultimate gaming PC by combining:
ForceWare 91.45 graphics driver
Two NVIDIA SLI-Ready GeForce® 7950 GX2 graphics cards
An NVIDIA nForce®4 SLI X16- or a new NVIDIA nForce 590/570 SLI-based motherboard
An AMD® Athlon™ FX- 62 or Intel® Core™ 2 Duo processor
"By offering this level of graphics performance to the innovative minds of PC enthusiasts who prefer to build and tune their own systems, we expect to see 'maximum performance' redefined," said Ujesh Desai, general manager of desktop GPUs at NVIDIA.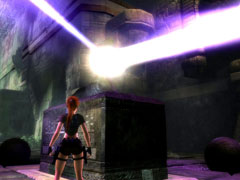 The new driver solves issues associated with quad SLI technology using GeForce 7950 GX2 graphics cards (e.g. issues with control panel). However, Nvidia's release notes still report some problems remain in place.
"For the ultimate gaming platform, you can't go wrong with a system built around a Nvidia nForce SLI MCP-based motherboard and a pair of NVIDIA GeForce 7950 GX2 graphics cards and completing the set-up with a top-of-the-line CPU and a widescreen display," Mr. Desai added.
 

NVIDIA Scalable Link Interface (SLI)

NVIDIA SLI technology is a platform that allows users to scale graphics performance by combining multiple NVIDIA graphics solutions in a single system with an NVIDIA nForce SLI MCP-based motherboard. By using SLI technology, users can put two GeForce 7950 GX2 graphics cards to work in parallel, harnessing the power of four GPUs. It allows to turn on 32x anti-aliasing or XHD resolutions, including an 2560×1600.