NEW RENDERING DVD FOR 3DS MAX AND MENTAL RAY

The Gnomon Workshop releases a new rendering DVD for 3ds Max and mental ray. Titled Look Development with mental ray, this new tutorial introduces instructor Alessandro Cangelosi, who has extensive teaching experience and technical expertise for achieving a photorealistic look with mental ray. Using Autodesk 3ds Max, Combustion and Composite (aka Toxik), he covers lighting strategies for a cinematic architectural interior, efficient scene management, procedural natural environments, shading pipeline and mental ray features, live integration, production shaders, scripting and much more.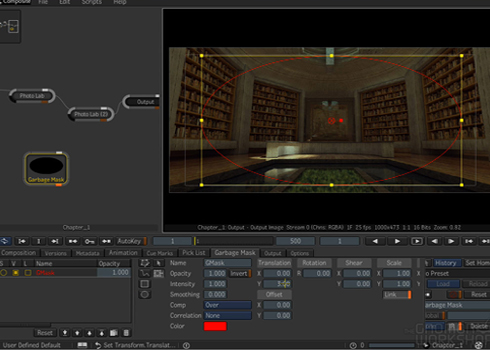 DVD DESCRIPTION:
In this DVD, Alessandro Cangelosi will lead you through various rendering techniques necessary to accomplish different tasks such as architectural realistic rendering, creating procedural natural environments, live integration, scripting, and secondary effects such as depth of field and volume lighting. He talks about procedural modeling, shading, lighting, and scene management using mental ray, then composites the rendered passes using Autodesk Combustion and Composite, (aka Toxik), to achieve a film or photorealistic look. Alessandro also takes a look at how to control rendering features using MAXScript to add some custom tools to the pipeline.
INSTRUCTOR BIO:
Alessandro is currently working as Technical Director and VFX Artist at Renkewitz Studios and as a freelancer. He has worked on videogame cinematics such as Ghostbusters and Prince of Persia: The Forgotten Sands, in commercial advertising for 3DEutig, and in music videos for international Italian artists such as Eros Ramazzotti. Alessandro has been credited in numerous national and international movies such as Dear Anne, A Gift of New Hope, 2012, Fascisti su Marte, Imperium: Augusto, The Apocalypse and L'anima Gemella to name a few. He has also worked on national and international documentaries and developed plug-ins and custom tools for Autodesk 3ds Max. Alessandro has taught at various Italian institutes for visual effects and written technical articles on CG related topics.