STEREOSCOPIC CAMERA FUNDAMENTALS WITH ARISTOMENIS TSIRBAS

The Gnomon Workshop announces the release of its first tutorial on stereoscopic imagery. Stereoscopic Camera Fundamentals: Maya and Lightwave Setup with Aristomenis Tsirbas is a great introduction to the subject and is software agnostic with demonstrations in Maya and Lightwave that could be applied to other packages as well. The DVD covers subjects ranging from the biology of the human eye and converting 2D CGI to true 3D, to final output and display.
Aristomenis (Meni) recently joined Gnomon Studios as a Director of Photography to work on the short animated film Plus Minus, which is being produced by Gnomon Studios and directed by "9" director Shane Acker. Meni brings to this tutorial over fifteen years experience as a visual effects supervisor, and ten years experience directing for film and TV, including Battle for Terra.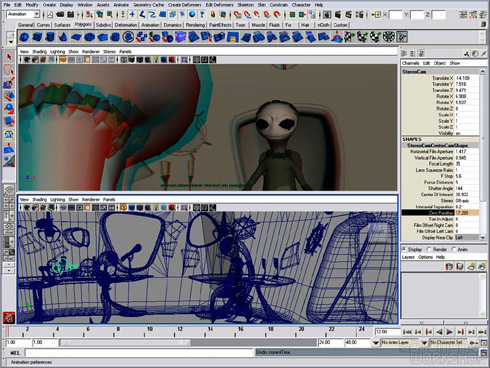 DVD DESCRIPTION:
In this DVD, director Aristomenis (Meni) Tsirbas reveals the essentials for creating properly animated stereoscopic imagery. Although Maya and LightWave are used, the course is platform agnostic and can be used with any animation software, even if it doesn't have stereoscopic tools. Meni guides you through a comprehensive overview of all the major principles of stereo filmmaking. Meni begins with a biological discussion of how the human eye perceives stereo imagery, and then covers the principles of 3D, including near and far divergence, the conversion at the screen plane, and working with camera movement. After creating a final render, he completes the lecture by showing how to display animated stereo sequences. This is a comprehensive yet simple to understand lecture that gives artists all the tools needed to generate exceptional stereoscopic imagery.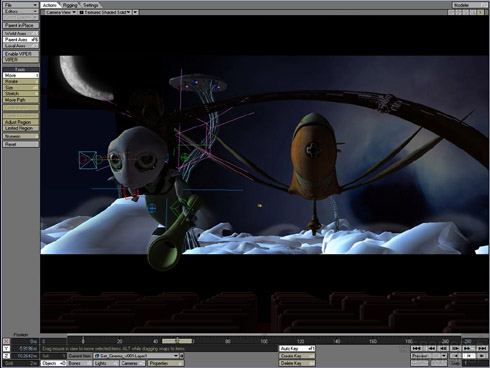 INSTRUCTOR BIO:
Aristomenis (Meni) Tsirbas has been directing for film and TV for over ten years and has fifteen years experience as a visual effects supervisor and digital artist. His professional career started in 1996, working as a digital artist on James Cameron's Titanic and national advertising spots for Nike, 7UP and Coca-Cola. As a visual effects supervisor Meni worked on Miramax's A Wrinkle in Time, Disney's My Favorite Martian and Paramount's Star Trek: Deep Space Nine. Between 2000 and 2003 Tsirbas wrote and directed a string of highly successful animated short films including SIGGRAPH's Ray Tracey in Full Tilt, Microsoft's Mech Warrior: Vengeance, Terra, and the acclaimed The Freak. In 2004 Tsirbas worked on two back-to-back music videos, including Tears For Fears' Closest Thing To Heaven, before setting off to direct his first feature film, Battle for Terra.