WACOM CINTIQ 21UX

The newly-redesigned Cintiq 21UX incorporates Wacom's most advanced pen technology in a sleek new industrial design. The combination of a color LCD with industry-leading pen input capabilities allows photographers, designers, animators and other creative professionals to work naturally and intuitively directly on the surface of the large-format, 21.3″ screen.
The ambidextrous design of the second generation Cintiq 21UX features a pair of rear-mounted Touch Strips, along with accompanying Touch Strip Toggle Buttons. In this manner, you'll gain instant control of up to four application-specific Touch Strip functions on each Touch Strip, such as brush size, zooming, scrolling and canvas rotation. Sixteen ExpressKeys™ (eight on either side of the display) boost productivity by providing quick access to keyboard shortcuts and modifier keys.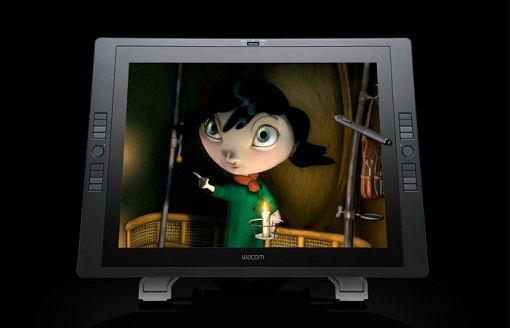 What's New Slightest Nuance Featuring Wacom's new Tip Sensor, Cintiq 21UX now captures the slightest nuance of pen pressure, starting with as little as a single gram of force. Working Under Pressure With 2048 levels of pressure sensitivity, you'll feel just like you're working with a traditional paintbrush, marker, pen or pencil. Dynamically adjust exposure, brush size and line weight simply by varying the pressure of the pen on the screen.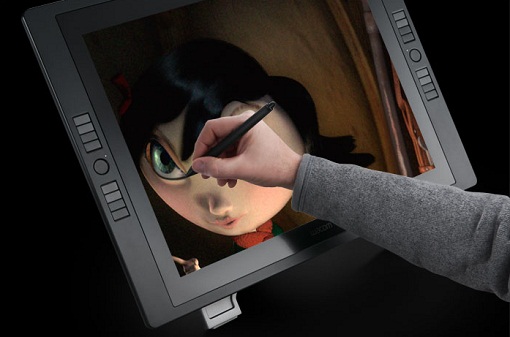 At Your Fingertips
All 16 ExpressKeys™ are customizable, giving you handy access to application-specific keyboard shortcuts and modifiers. The Show Settings key displays your current key settings on-screen.
Touch and Go
Two rear-mounted, finger-sensitive Touch Strips, along with two Touch Strip Toggle buttons speed your workflow and let you comfortably control up to four functions (including zoom, scroll, brush size and canvas rotation) in each of your software applications.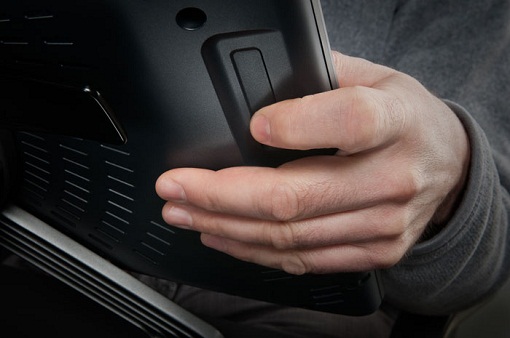 WACOM CINTIQ 21UX – Technical Specifications
Physical Size

22.1″ W x 16.5″ H x 1.8″ D

(561.3 mm x 419.1 mm x 45.7 mm)

Weight

22.4 lb with stand (10.2 kg)

Data Port

USB

Graphics Input

Analog RGB (HD 15pin) or digital DVI (29 pin)

Display Connector

DVI-I

Display adapters included

DVI-I to VGA, DVI-I to DVI-D

2-meter cables, no adapters necessary

Stand Adjustability

10° to 65° incline

Rotation

180°

Mounting hole pattern

VESA 100mm

Power supply input

100-240 VAC 50-60 Hz

Power supply output

12 VDC 6.67A

Price

$1999