Introducing Maya 2018 – The Maya Blog of TJ Galda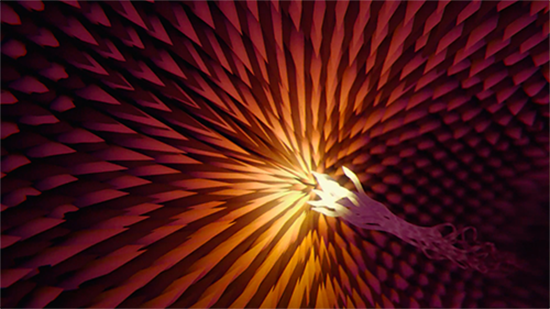 It's time to celebrate. Maya 2018 has arrived! With enhancements all over including modeling, animation, and motion graphics workflows, we've continued to focus on helping artists work faster and more efficiently.
If you remember nothing else, think fast and stable. That was our goal and we hope you like it.
From character creation and motion design to the creation of immersive virtual environments, the latest features respond to user feedback and continue to drive a more artist-friendly experience across disciplines.
Making character creation more fun
I believe making great characters should be fun. So, building on recent updates to the modeling, animation, and interactive grooming workflows, Maya 2018 has a bunch of enhanced workflows to help you create the most lifelike and believable characters. And have a smile on your face while doing so.
Modeling
We traveled the world listening to modelers at studios big and small. Then we got to work and built a bunch of new features include Topological Symmetry support, single top-level symmetry control, and vector displacement map stamps. An improved shape authoring workflow offers a smoother experience, including the ability to perform pose-space deformation on rigged characters.
Modeling Workflow in Maya 2018 from Autodesk Media and Entertainment on Vimeo.
We heard a lot about how much time it takes to do good UV layouts, so we put a lot of effort into making that faster and more automated. New tools for working with UVs allow artists to stack similar UV shells, automatically redistribute UVs for even spacing, and constrain the movement of UVs along edges. Tools that make sense and get you done faster.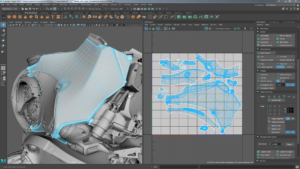 Animation
Fast and fun. If you could boil down all the work into 2 words, those are what I'd pick. You'll see a bunch of cool updates to the recently added Time Editor and overhauled the modern Graph Editor to allow you to animate much faster. With 64-bit time precision, Maya 2018 adds timecode improvements with new non-integer framerates now supported, NTSC Drop and Non-Drop formats, allowing you to use standard capture formats without having to convert data. We've also listened to a lot of feedback and tweaked how the new graph editor works. You can easily move curves around with a few clicks but we tweaked it to also make it harder to accidentally move something you didn't mean to. And we met plenty of animators who hate crashes and wait times, so you'll be happy to know that overall stability is a lot better with at least 400 bug fixes. Don't be afraid to reach out and tell us how we did!
Animation Workflow in Maya 2018 from Autodesk Media and Entertainment on Vimeo.
A growing motion graphics toolset now includes rigid-body dynamics
For the first time, rigid-body dynamics can be combined with procedural instancing, through simple and fast-to-manage dynamic properties and constraints over large numbers of instances. This is really cool because with just a few clicks, you can create complex arrangements of animated instances that can act dynamically, collide with each other, be bounced around by dynamic forces, and be constrained.
If you need to quickly populate landscapes, paint rocks, leaves, or other instances onto landscapes you can. You simply paint them and let them fall and pile up naturally. They're even easy to then pick up and move around to a different spot. Plus, it's easier to create procedural animation without the need for keyframes. Sounds cool, but what do I mean? Improvements to the Type tool allow you to easily animate random numbers with text or other fun text based motion graphics. And we wanted to make sure you can see your art as quickly as possible. With faster performance, better memory handling and greater image fidelity, Viewport 2.0 gets you there quickly, so that you don't have to waste time on preview renders.
World-class rendering
We're really proud of how great Arnold 5 looks. It's fast and easy. Maya 2018 welcomes Arnold 5 to the family with all the full features as its built-in renderer, introducing better samplers, improved speed, and simplified workflows. Arnold 5 also comes with new, more physically accurate shaders, such as a standard surface shader, a standard hair shader that looks amazing, and a volume shader. For more on what's new in Arnold 5, watch this video and give it a try. And don't forget to share! I'd love to see your results.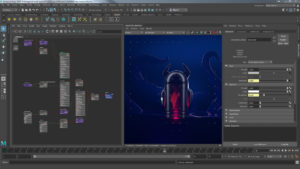 Stability you can count on
We've heard you and I asked the team to shift gears to really emphasize a stable, anchor release. We understand how important stability is to our Maya community, so we've put a focus directly on crushing bugs based heavily on your feedback. Maya 2018 includes hundreds of bug fixes to deliver a better overall experience.